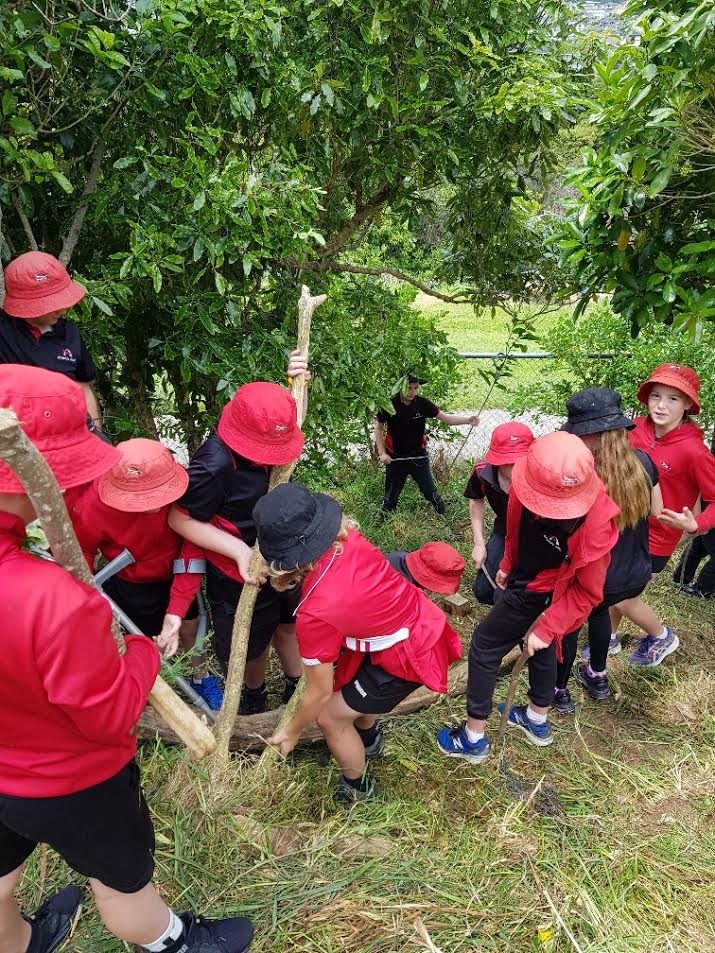 The Adventure Way
Adventure School is a co-educational, state, full primary school. We are a dynamic, positive and caring learning community. We are located in Whitby, Porirua, in beautiful surroundings, occupying a sunny, scenic site, that is surrounded by bush-clad hills.

Opened in 1989, Adventure was named after one of Captain Cook's ships. We see learning as an adventure, we are on our voyage of discovery, so what better name could there be for our school.

Our learning vision is that Adventure tamariki will strive to be thinkers, problem-solvers and communicators, celebrating a love of learning in all aspects of life. The "Adventure Way," is our umbrella mantra that actively promotes curiosity, creativity, cooperation and self-direction and self – awareness for our tamariki.
We expect that as a community, Adventure whānau are kind, empathetic and always respectful of others.
We believe that school should be a place where tamariki feel physically and emotionally safe, are challenged to succeed and given the opportunity to do so.

We value arts, craft, and cultural programmes and actively encourage active participation in a wide range of sports and physical fitness activities.

We also believe that there is much to be gained by holding on to some of the older tried and true traditions in teaching as such we have a strong focus on the core curriculum of literacy and numeracy.
Our Students
Our tamariki are the heart and soul of Adventure. From new entrants to year 8 our syndicates provide specific learning journeys to grow each year.
Our People
From our caretaker and teacher aides to our teachers and friendly office staff, meet the people who help chart the course and steer the ship at Adventure.
General Info
School uniform, hours, term dates, enrolment, and general information – have a browse to learn more about Adventure.