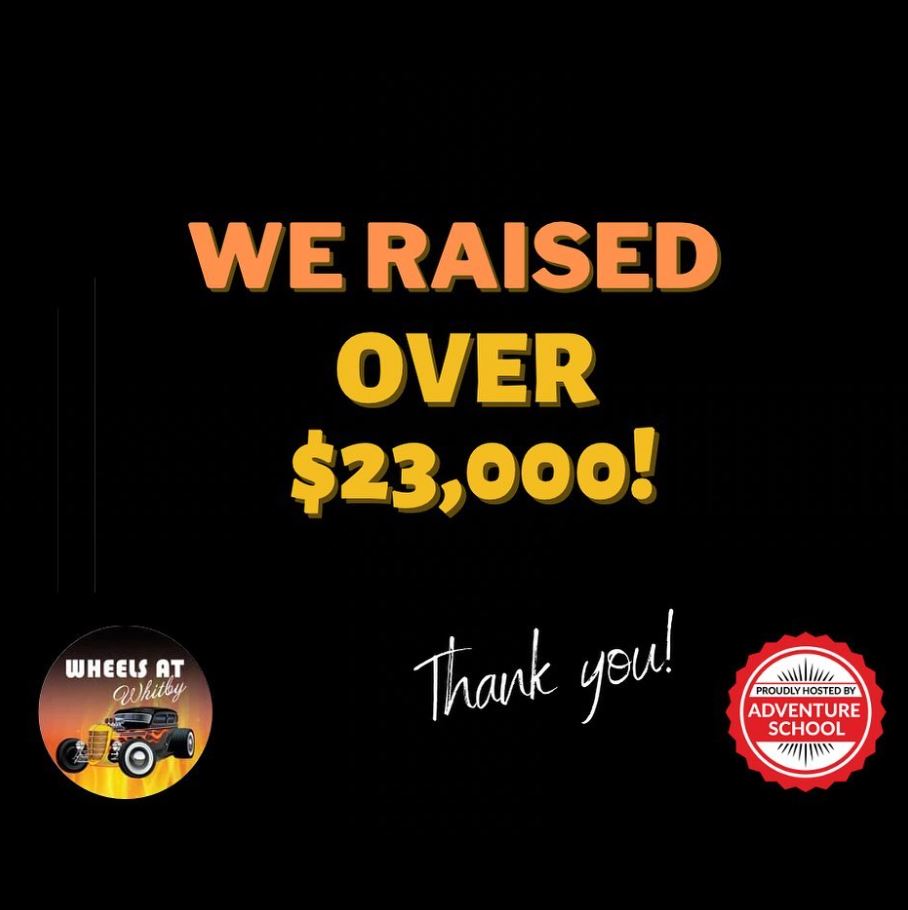 Wheels at Whitby raised over $23,000, which will go towards improving the outdoor recreational areas around our school!
Thank you to everyone who supported Wheels at Whitby, and a big shout-out to our fabulous sponsors.
Our Gold Sponsors: AlphaNZ Technology, Gear Eatery & Bar, New World Whitby, Plimmerton Auto Services, and Speedy Signs
Our Silver Sponsors: Action Civil, Cover Me, Harcourts Whitby, Meguiar's, James at Parka Insurances, Kenepuru Car Service Centre, and Panhead Custom Ales
CONGRATULATIONS to the winners of our Wheels at Whitby Grand Raffle:
1st Prize: Stacey Roche
2nd Prize: Gareth McPeake
3rd Prize: Donna Marsh
4th Prize: Malcolm Bonar
5th Prize: Gurpreet Kaur
This draw took place on Tuesday, 7 March, at Adventure School. Our Principal, Tania Cox, drew out the five winners under Police supervision.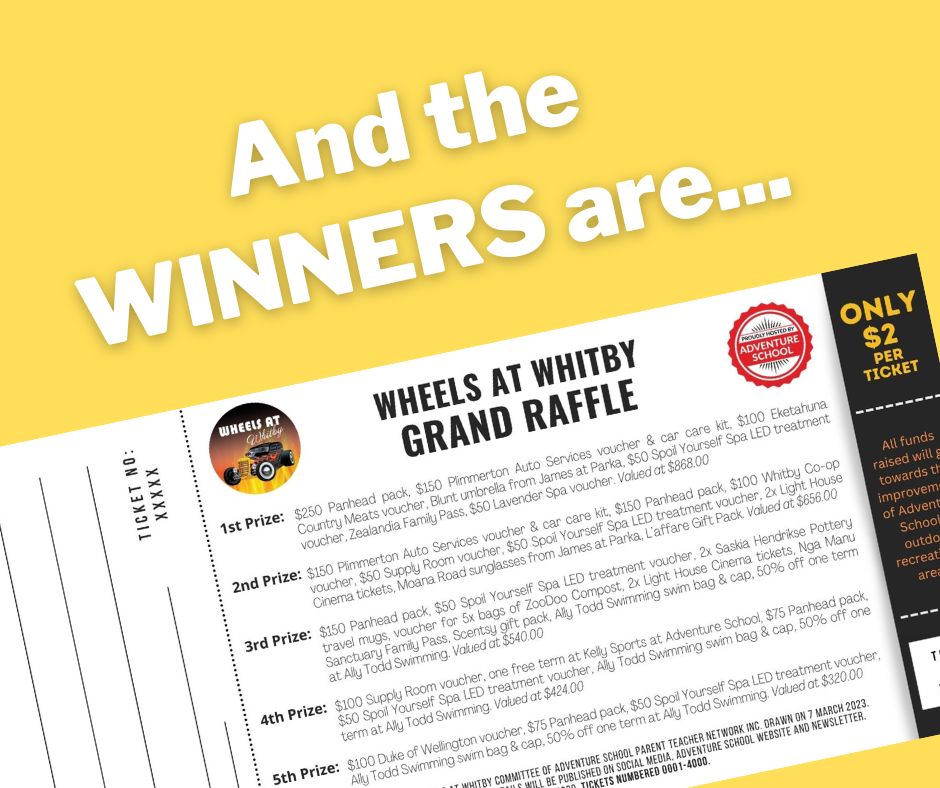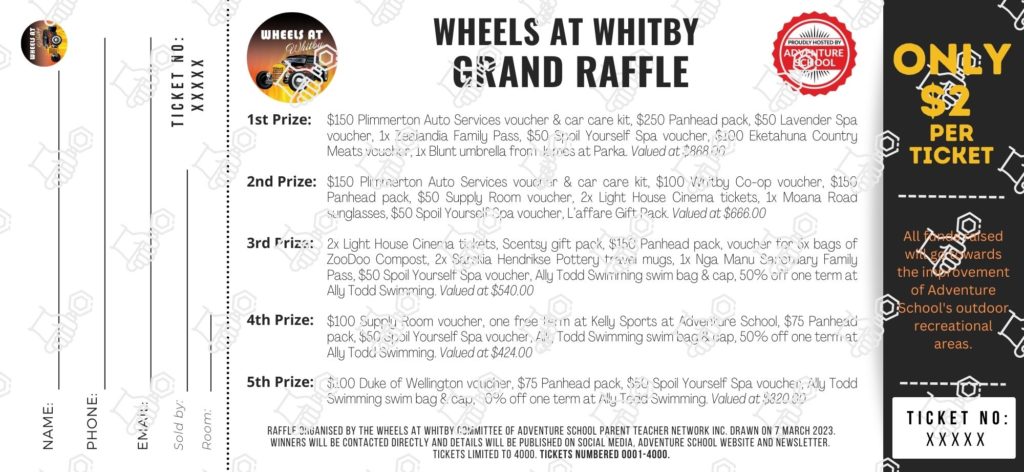 As part of our epic Wheels at Whitby fundraising event, we're running a Grand Raffle worth over $2,800! All money raised will go towards improving our outdoor spaces.
Click here for more information and helpful hints for selling.
All sold tickets, unsold tickets and money are due back on Friday, 3 March.
Like any event, there's a heap of work that goes into Wheels at Whitby to make it happen, and we need your help.
We've created a quick form for you to complete – just add your name, what area you're keen to help with and when you can help. We'll then collate the responses and send out an email in the new year to everyone who put their hand up. It's as easy as that!
Click here to help: https://forms.gle/3QWmMebMNWbkADsi9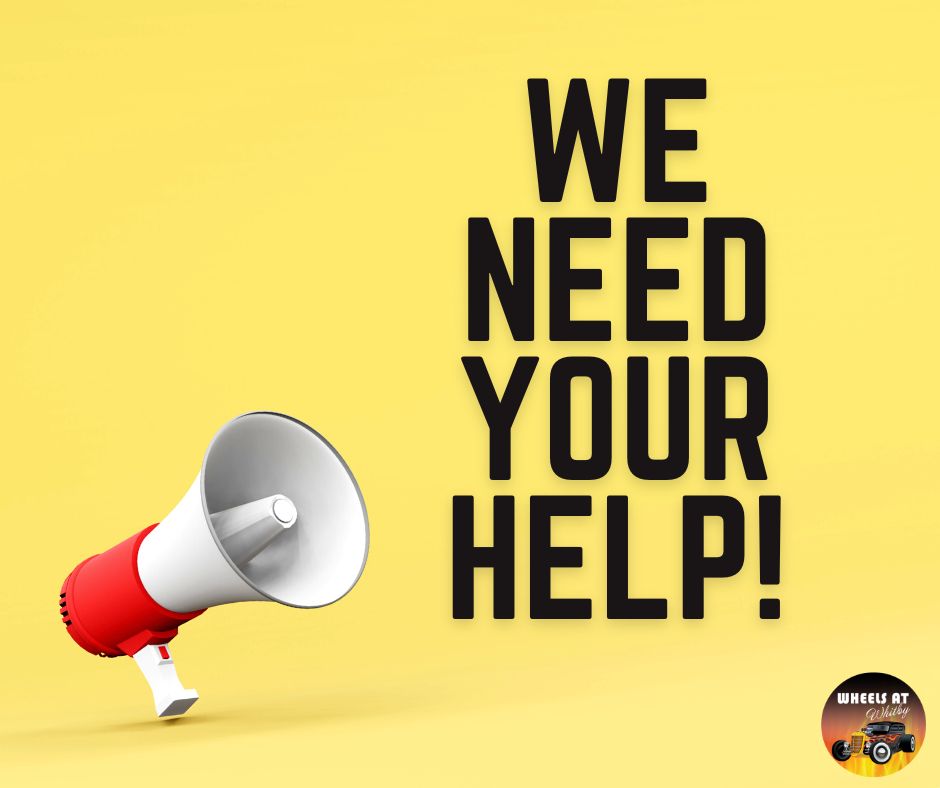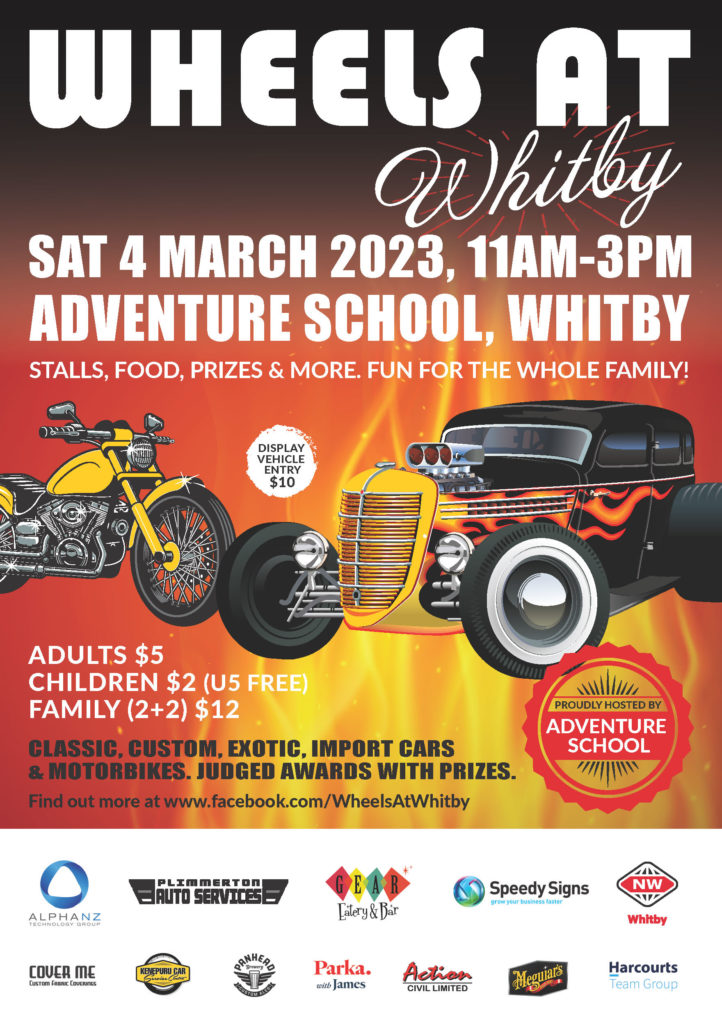 Make sure you've got Saturday, 4 March 2023 marked on the calendar!
There'll be heaps of cool cars and motorbikes to check out, plus plenty of other activities to for the whole family: raffles, silent auctions, stalls, food, prizes, amusements and more.
Find out more at www.facebook.com/WheelsAtWhitby.
Now it's Term 4, it's Icy Friday time!
Starting Friday, 21 Oct , we'll be at the main gate at 3pm with a selection of your favourite ice blocks to choose from – all for just $2 or $1 for minis!
If you are keen to help, send an email to ptni@adventure.school.nz.
A huge thanks to New World Whitby for their ongoing support and supply of delicious ice blocks!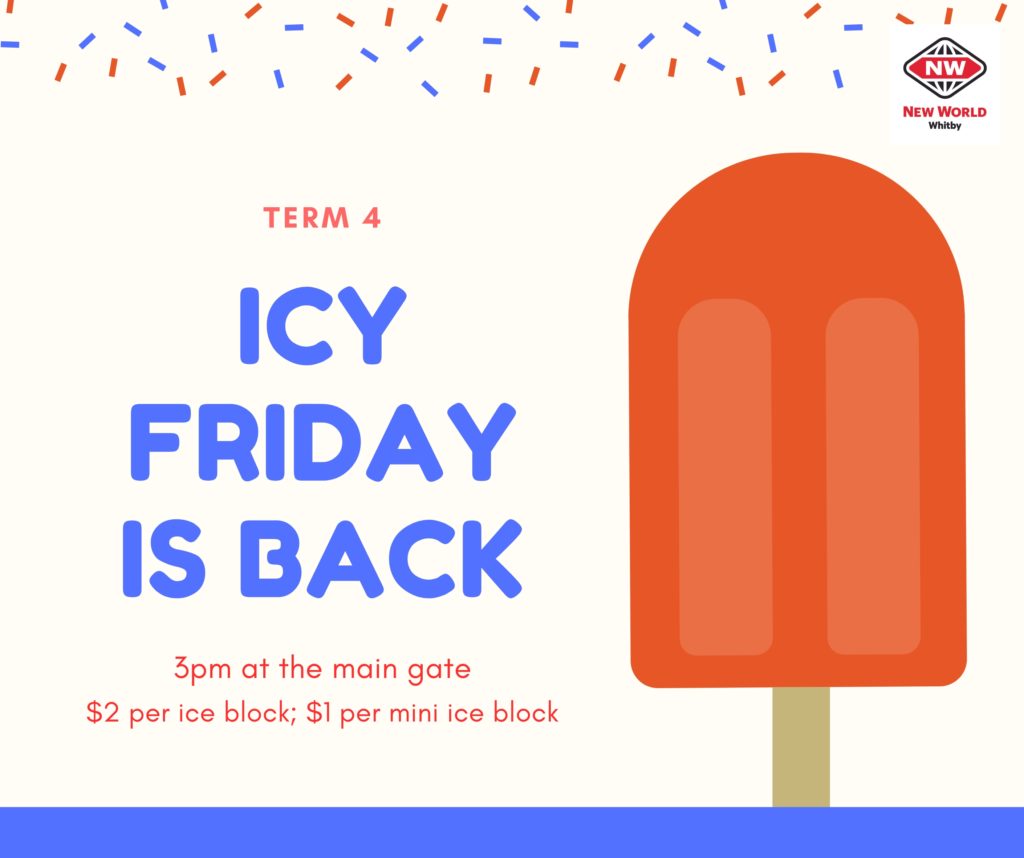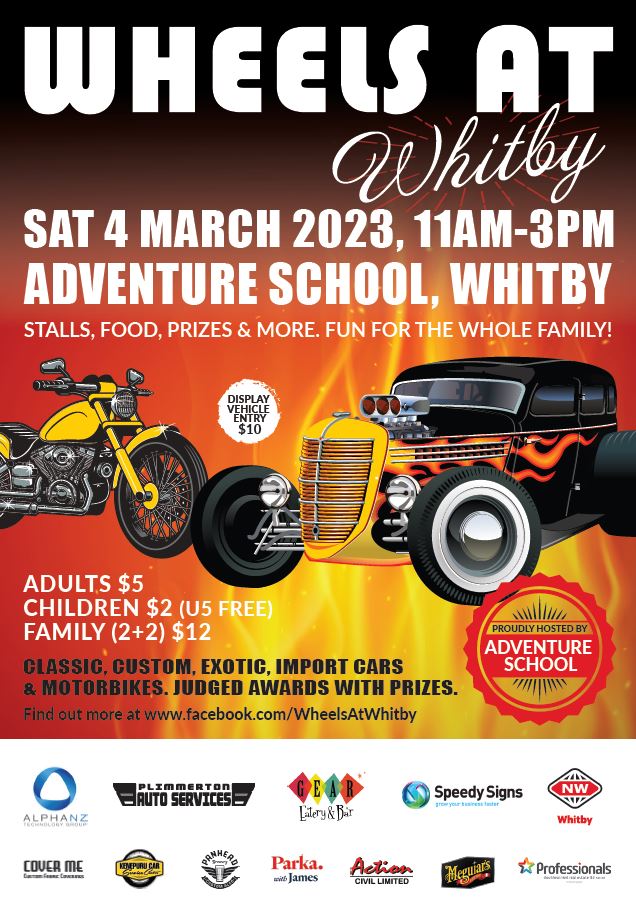 Adventure School is set to rock with a family-friendly car show on Saturday, 4 March 2023. It'll be fun for the whole family!
All proceeds will go towards improving Adventure School's outdoor recreational areas.
Visit facebook.com/WheelsAtWhitby for more information.
Our Spooktacular Disco is back!
This is a fun, family-friendly event so all are welcome, and activities are themed accordingly. You'll find all the details here.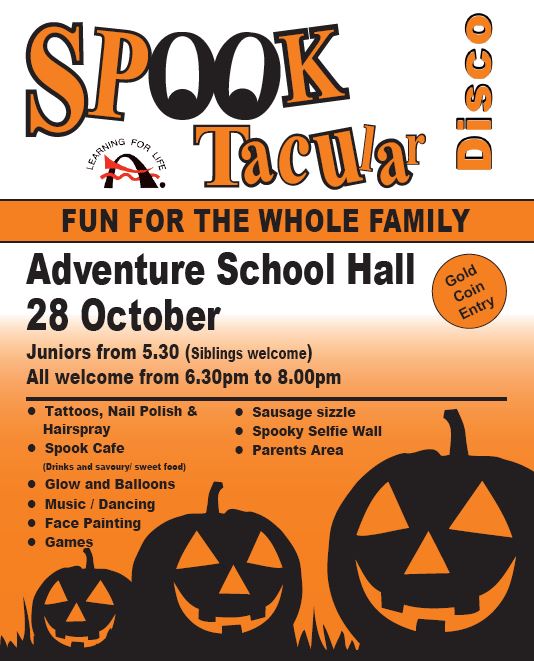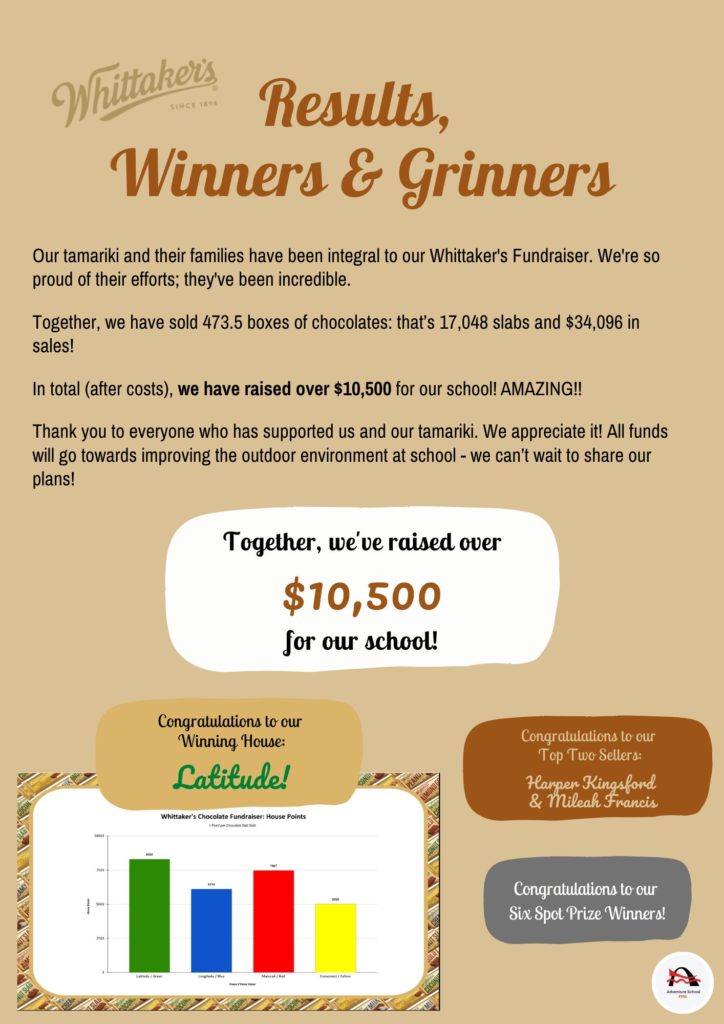 This has been one sweet fundraiser, that's for sure! Click here to see how we did.
Thank you to everyone who has supported us!
We've been blown away by the efforts of our tamariki, with many having already sold their first box and requesting more! Keep up the great work!
Our latest update includes a few reminders plus information on what prizes are up for grabs. Check it out here.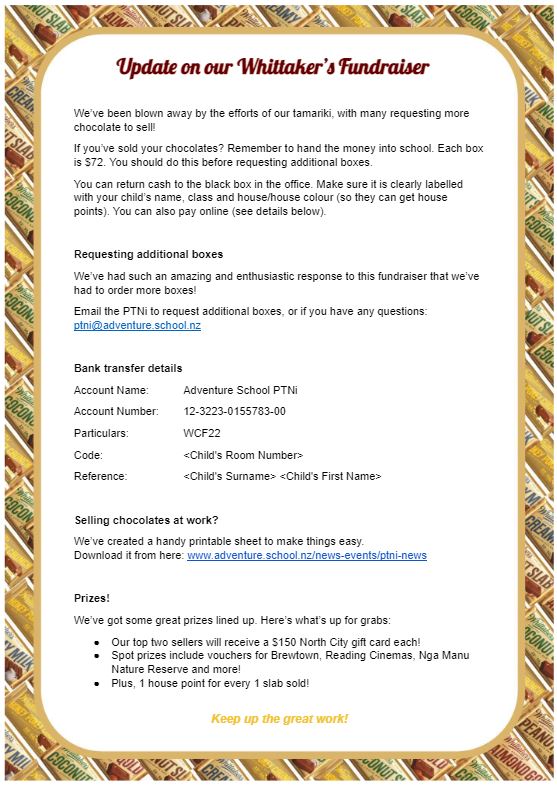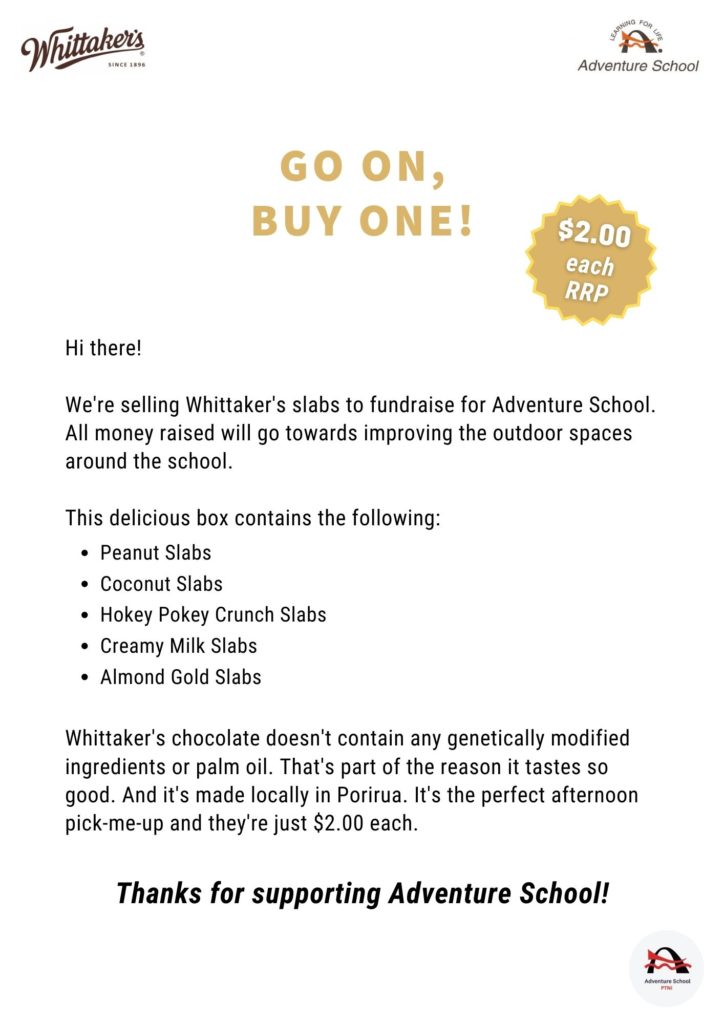 If you decide to take your Whittaker's chocolate box to work, use our printable cover sheet. There's no need to handwrite how much each slab is or who is fundraising for what, we've made it easy, so all you have to do is download, print and attach.
PS. Don't forget to collect those IOUs!
Our latest fundraiser involves chocolate, delicious chocolate.
Yes, that's right, we're selling Whittaker's slabs to fundraise for Adventure School from Wednesday, 17 August! So, if you see us out and about, please support our school. All money raised will go towards improving the outdoor recreational spaces around the school.
Check your email to find out more, or get in touch with us.