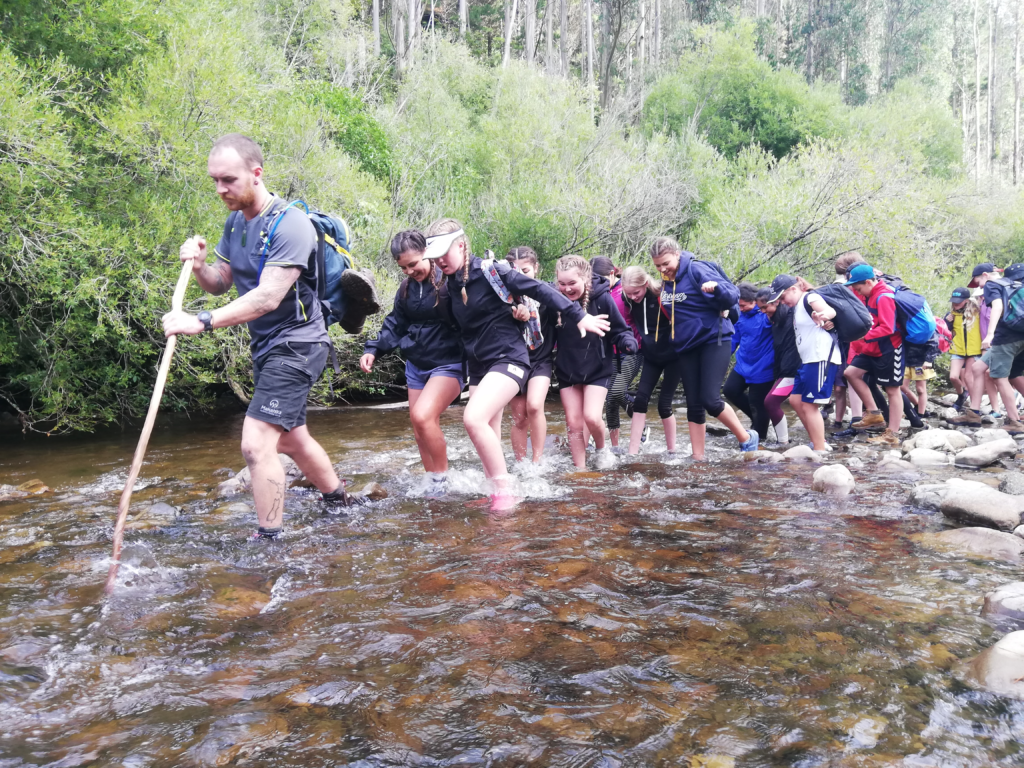 Tōtara Syndicate presently comprises four classes under the watchful eyes of Mark Hughes, Jen Squire, John Kelleher & Shane Dalton. The Syndicate marks the final stop for students on their journey through Adventure School. Year 7 and 8s continue to build on successes and learnings from other syndicates and are also encouraged to forge new paths ahead of their transition to College.
Emphasis continues to be placed on students becoming self directed and self managing with their learning. Students are encouraged to identify and reflect on what they know and what they need to know as they undertake activities. Tools are offered to help manage workflows through to completion.
Students are supported to think creatively and beyond more traditional aspects of the curriculum. Literacy endeavours may translate into performances, dynamic presentations, poetry slams or songs. Maths activities will often be contextualised into real world scenarios. Topics and Inquiries can culminate in broader actions and initiatives beyond the classroom. Science, technology and engineering is encouraged and the experience is as hands on as resources will allow.
This isn't to say that we have abandoned aspects of traditional schooling that have proven effective in the past. We still recognise the need to reinforce the basic building blocks through explicit teaching – spelling and grammar lessons still feature in writing programmes, students are taught to analyse increasingly complex and ambiguous text during reading lessons, building number knowledge and strategies remain as important goals during maths.
A final and important aspect to Tōtara Syndicate is the pastoral care that is offered to students as they forge their own paths through Years 7 and 8. Students can experience considerable personal change and growth during their intermediate years. This can be driven by a number of factors such as the onset of adolescence or perhaps the desire to trial a new version of themselves. We recognise that there is a need to guide students through this period with careful coaching and explicit instruction, as appropriate.
Our goal at the end of two years is to see that students have secured the skills and attributes that will assist them as move into their next phase of learning. We also endeavour to ensure that they are equipped with a resilience of character to cope with potholes they may encounter on the way.