Get collecting those Yummy apple stickers for our schools share in $200,000 free sports gear!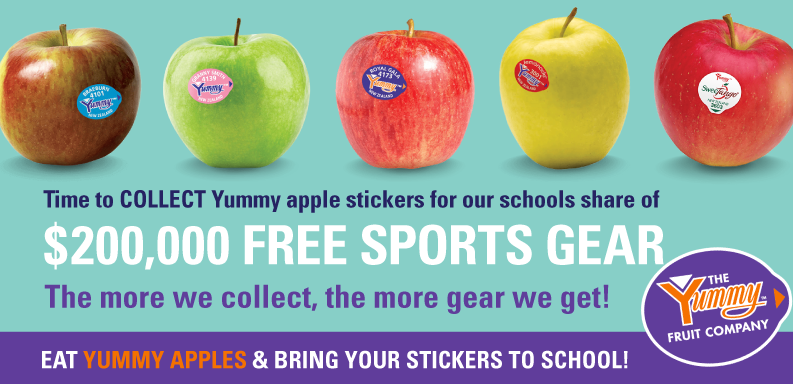 We are collecting Yummy fruit stickers in Terms 2 and 3 so we can claim some FREE sports gear for our school! The more stickers we collect, the more sports gear we can get.
Please add your child's name and their school house colour (Longitude, Lattitude, Mailsail, Crowsnest) to each sheet. House points will be added in Term 4.
Sheets will need to be handed in to the school office late in Term 3.